What you get:
Plans
- Boat plans include a comprehensive, well illustrated building guide,
material and tool requirements and full sized frame patterns. The construction
guide includes complete instructions for building the frame, skinning the hull
and coating the fabric - as well as sources for fabric and hardware.
Frame patterns are traced from templates onto heavy recycled paper - just cut them
out with scissors, glue to your plywood, and saw along the line - no lofting required!
Patterns for transoms, cockpits, knees, mounting brackets, etc are also included,
depending on model.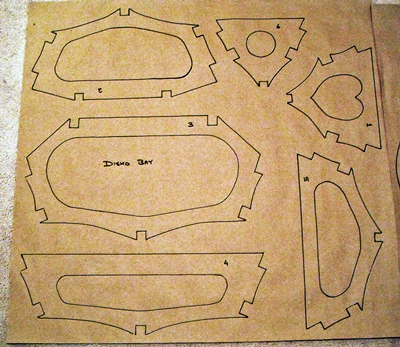 Full sized patterns
Kits - Boat kits will include the building guide, pre-cut frames, transoms, knees, etc,
artificial sinew, and all the fabric needed to skin your boat. Due to shipping difficulties,
kits do
not
include the longitudinal stringers (Gunwales, chines, keel, et al.). Frames are
of Fir - or, optionally, Okoume - marine plywood.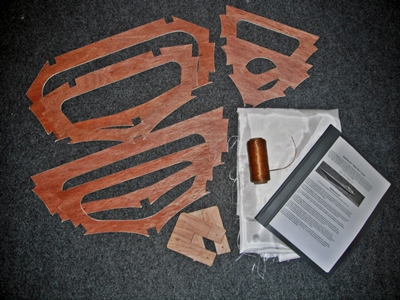 Ordering
Prices
US and Canadian shipping for plans is $3.00. Other countries - select the
International Priority shipping option in Paypal checkout.
REDUCED!: Overseas shipping for plans is now only $10US
*Approximate cost - there are options and shipping to consider. Inquire via email to order kits.
Ordering is easy: Use Paypal by clicking a button above - no account with them is necessary.