Chamberlain Gunning Dory
18' 4" x 4' 8"
{5.59m x 1.42m}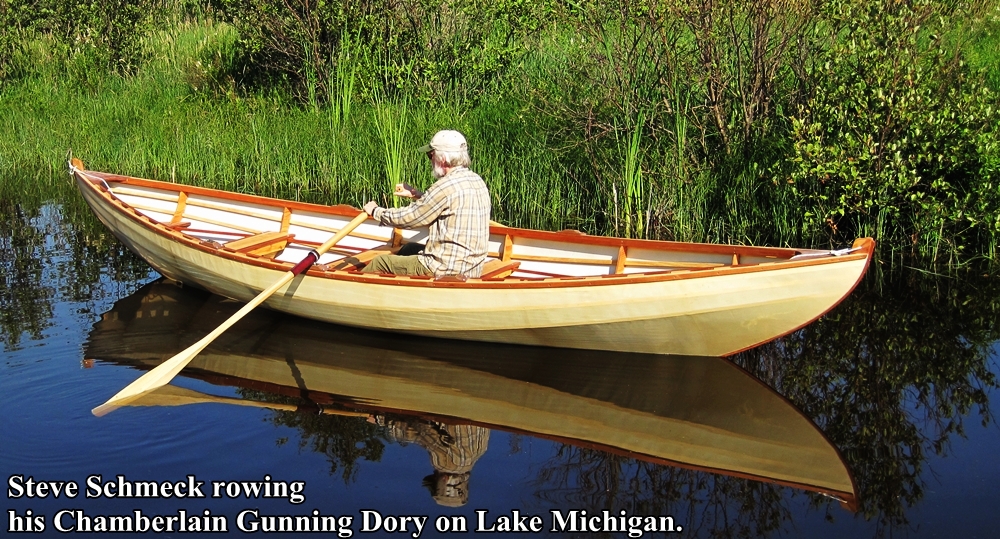 The great John Gardner called the Gunning Dory "unquestionably" the "handsomest of all pulling dories," and states that verbal description can not "evoke the full perfection of the design." This classic double-ended dory is big, beautiful, fast, capable and capacious - a perfect rowing boat for family outings, exercise or expeditions. In skin-on-frame she'll weigh hundreds of pounds less than the original, and she can go together in just a few weeks of part time work, for a fraction of the cost of a similar boat in wood. And, if you have a big roof rack, she's light enough (between 120-150lbs/54-68kg) to do away with a trailer.
To be sure, this is a big boat and a big project. However, the prototype was built by a novice boat builder (though clearly not a novice woodworker!), and the Chamberlain Gunning dory is still far less complex to build than a sailing dinghy, or any boat of this type built in wood. And I am, of course, always happy to answer building questions.
Maximum recommended capacity is 4 adults (and gear).
Get plans HERE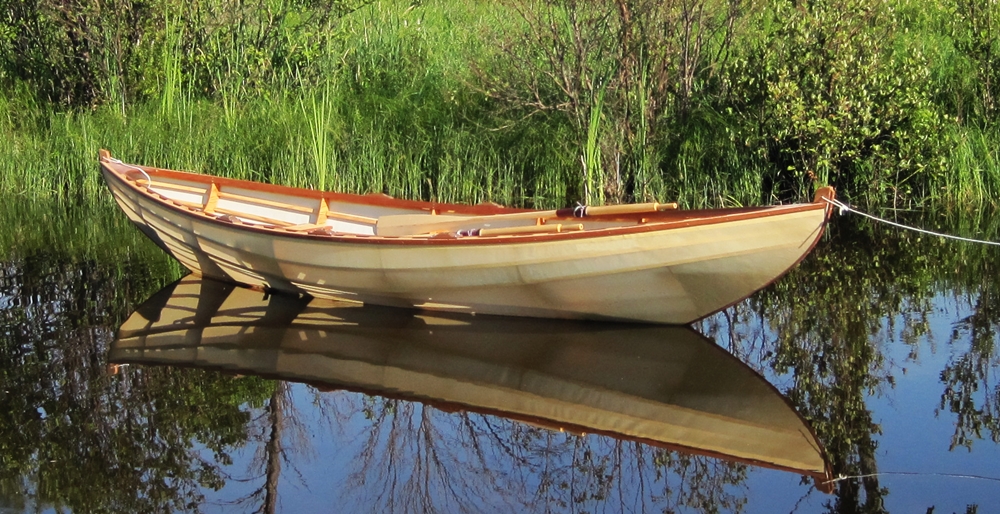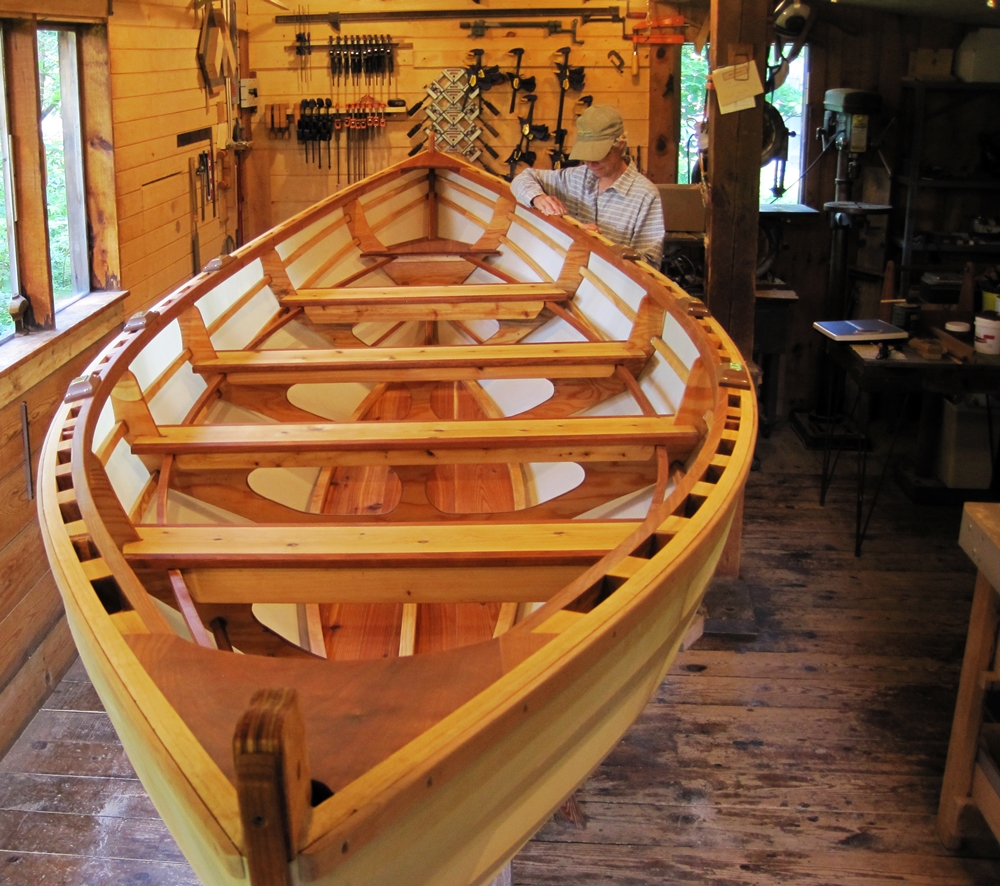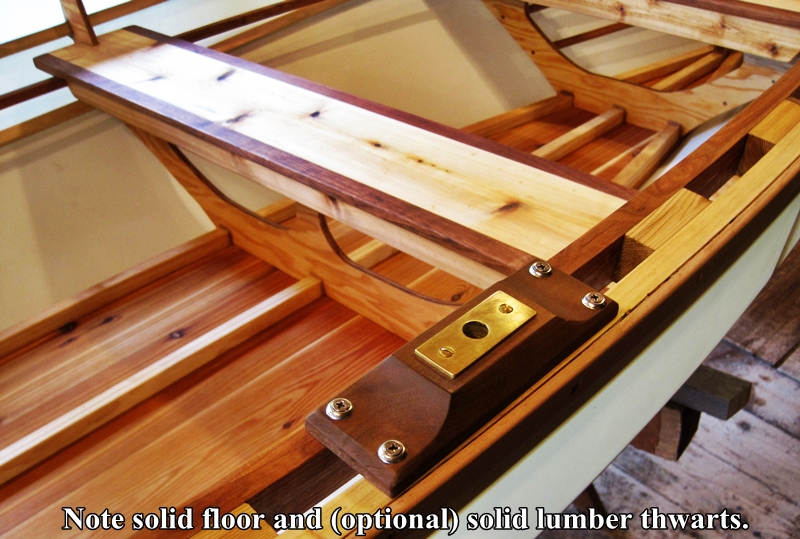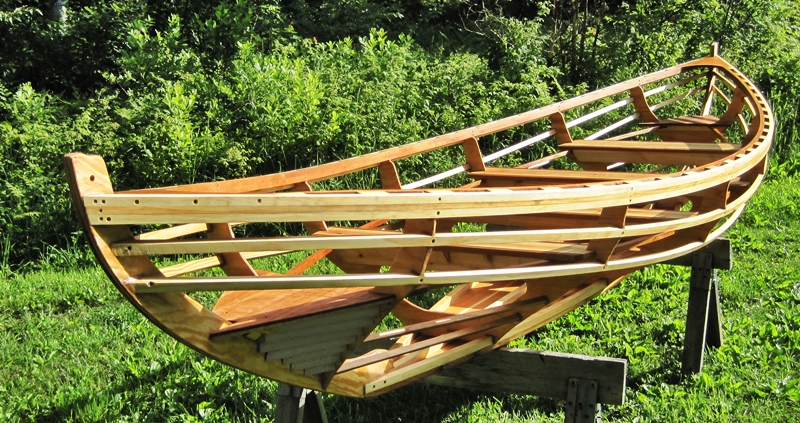 Note that the same factors that help make this a great rowing boat - light weight and a narrow bottom - combine to make this a very poor design for sailing. Weighing several hundred pounds less, she will have not have the initial stability of Mr. Gardner's gunning dory, which would have been tricky to sail, itself.
This boat is will be happiest when well loaded down with people or gear - and she can take a lot!

Find more photos and much more information in John Gardner's "The Dory Book," and "Building Classic Small Craft." The specific model I have developed is Mr Gardner's revision, commonly called the Marblehead Gunning Dory.
This really is a neat boat!
My thanks to Sue and Steve Schmeck, who did such a great job building - and photographing - the prototype.